We are pleased to announce the 3rd DualSPHysics Users Workshop which will take place at the University of Parma 13th-15th November 2017. The DualSPHysics Users Workshop will bring together the growing community of users and developers of this open-source SPH code.
The aims are:
Provide an opportunity for the end-users to discuss with core developers
Provide an opportunity for the DualSPHysics teams to present latest advances and plans for future development
Enable users to discuss performance of the latest versions and features, suggest new areas for development and improvement
Provide a hands-on practical session to help users
Enable users to present their own work using DualSPHysics, to share experiences and provide feedback on best practices
We encourage all delegates to submit a 1-page abstract if they wish to present their work. A book of abstracts for all presentations will be made available.
Registration and further informations: Official Website
Venue
University of Parma, Centro Congressi Santa Elisabetta, Parco Area delle Scienze 95, Campus Universitario, 43124 PARMA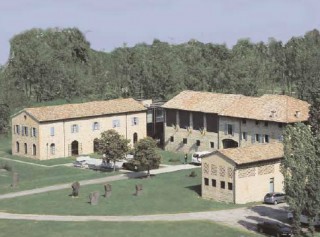 How to get there
By airplain
Parma can be reached by train/bus from the following airports:
Parma (PMF): 20min
Bologna (BLQ): 1h30min
Milano Linate (LIN): 2h00min – 3h00min
Milano Malpensa (MLP): 2h30min – 3h30min
Bergamo Orio al Serio (ORS): 2h30min – 3h30min
By public transport (from the railway station of Parma)
Take Bus 7 or 21, or "Campus Express" to the terminus, called "Campus – Università Sud".
It takes around 20 -30 minutes.
By car
Get off the A1 highway at Parma Nord, and drive towards downtown (Parma Centro). Then follow the direction Langhirano or Campus. (see directions with Google map link).